So you've got your blog up and running, and you have something important to say. And you've worked SO hard to get there! Except now...
Crickets. No one's visiting your site.

You've done everything you're supposed to do to promote your blog. You share it in every Facebook group you can. You use an SEO plugin to make sure that your posts are SEO friendly. You post and post and post to your social media accounts promoting your content. You've done TONS of research and followed every instruction out there to double, triple, even 10x your blog views. You've done everything right.

So why are you struggling to get visitors to your site?


You know that as a blogger, success = traffic. Blog traffic leads to:
~~~~~~~~Loyal Readers~~~~~~~~~~
~~~~~~~~Email subscribers~~~~~~~~

~~~~~~~~Social Media Followers~~~~~~~~

~~~~~~~~Brand collaborations~~~~~~~

~~~~~~~~Sponsored Posts~~~~~~~~

~~~~~~~~Affiliate Income~~~~~~~~

~~~~~~~~Sales~~~~~~~~

You've done your work. You're ready. Big things are going to happen with your blog, you just know it.

But no matter what you do, your pageviews are at a standstill.

Oh my goodness, I have been there! I know what it's like to write something wonderful, then sit day after day wondering, where the heck is everyone?

I know what you're feeling. You sink hours and hours into writing, taking gorgeous photographs, scheduling hundreds of Twitter, Instagram, Facebook, Snapchat, YouTube, you-name-it social media posts...only to get 80 pageviews.

I have good news for you: This can all be fixed, and I'm here to show you how.

My whole story changed insanely when I started learning how to properly use one "social media" tool -- Pinterest.

Since focusing in on Pinterest, learning how to properly use it, and developing a strategy, my blog pageviews have increased exponentially. I've started getting sponsored post opportunities from some of my favorite brands.And my blog has actually started making money.


Here's the best part, though: I want to share what I've learned. You can achieve the same success I've experienced with Pinterest.

Become a Pinterest Pro

There is a learning curve with Pinterest, and the first step towards getting blog growth is to simply learn how to use it.

Did I start as a Pinterest Pro? Hello, no! I put in tons and tons of time, effort, and research into getting to over 700,000 monthly views. But if I can do it, anyone can.

That's why I've put EVERYTHING you need to know about setting up Pinterest and getting it to work for you in this course. I've explained everything plainly with images and specific instructions, so there is no guesswork required.

The best thing about Pinterest (aside from the fact that it works like gangbusters) is that it's 100% FREE. You simply cannot beat that. And if used properly, it can skyrocket your blog to places you never dreamed of. Getting more blog traffic is a first step.
Here's a quick look at the curriculum and what you'll learn in each course module.
Module 1: The Intro

An introduction to Pinterest, including how and why to use it, and why Pinterest is not a social media platform.

Module 2: Pinterest Business Account Setup Basics

Pinterest for Business is very different from Personal Pinterest Accounts. This module will teach you why, as well as take you through the steps of how exactly to set up your Pinterest for Business Account.

Module 3: Verify Your Website On Pinterest

This might sound elementary, but one of the snags I see many people running into is simply verifying their website on Pinterest. Module 3 walks you through the process with lots of images to make Pinterest for Business as crystal clear

Module 4: Enabling Rich Pins

Rich Pins are essential to driving traffic to your blog! They show your website name and icon below the pins, easily directing users to your site.

Module 5: Creating Pinterest Boards

Creating Pinterest boards might sound like a pretty elementary step in the process, but this module teaches you to create boards strategically for your brand.

Module 6: Pinning and Repinning

This might be the easiest module, TBH. Just a simple walk through of how to start pinning!

Module 7: Keywords

Aaaaahhhh, keywords. Remember when I said Pinterest is not a social media platform? Now you might be getting clued into what Pinterest actually is. Learning how to use keywords on Pinterest is essential to getting your pins in front of the right readers.

Module 8: How Pinterest Works

This one might sound redundant, but trust me, it's not. Pinterest works differently than other promotional mediums, and in Module 8 you'll learn why.

Module 9: Messaging on Pinterest

I developed this module after someone asked me to walk them through messaging on Pinterest and I realized, it's not as easy as you might think. Step-by-step instructions tell you where to find the messaging tab and how to send chat messages directly to other users.

Module 10: Group Boards

Now we start to get into the meat of it all: Group Boards. Group Boards are absolutely critical to growing and promoting your blog, and in this module I'll explain how they work, where to find them, and which ones are the best.

Module 11: Creating Pins

What? Creating Pins is at the end? Yes, and for one reason: simply throwing images up on Pinterest and hoping people like them isn't enough. There is a very specific formula to create the BEST pins, and this module walks you through that step-by-step.

Become a Pinterest Pro is completely self-paced, so you can work on it as you like with no pressure to complete it. Purchasing the course gives you lifetime access to all the modules.


I really want you to succeed with Pinterest, so I'll be with you every step of the way. Question? Email me. Comment? Email me. Need to talk? EMAIL ME. I will answer and help you through whatever you need.

Here's a couple extras for you, just as a thank you: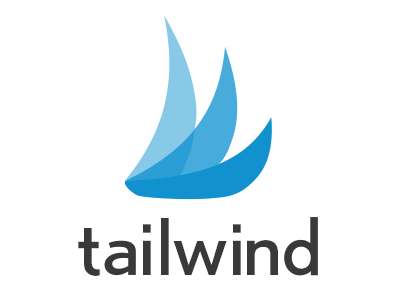 A free 30-day trial of Tailwind for Pinterest -- my essential tool for automating pins and collecting analytics data about my pins.

Get 500 Pins for 10 days free on the best site to clean up duplicate pins, remove pins with broken links, and clean up boards with one click.

Not only will you come out of this course with a crystal clear understanding of how to use Pinterest, you will be set up to grow you blog traffic, boost your email list, and start making income.

The best part is, this course works for EVERY niche. Doesn't matter if you're into beauty or plumbing or food or whatever, these principles can be applied everywhere.

How is this course different?

It's an excellent question. There are tons of Pinterest courses out there. But I truly believe this is the most comprehensive introductory course on the market. It walks through step-by-step everything you need to do to get set up in the initial phases of your Pinterest journey. And if there's anything that's confusing or unclear, I will personally clarify it.

Who is this course NOT for?

I won't lie, this course is not for everyone. If you already have a great working knowledge of Pinterest, have your business account, rich pins, boards, and group boards all set up, and you know what the perfect pin looks like, you don't need this course. If you're already getting hundreds of thousands of monthly pageviews on Pinterest and it's driving traffic to your blog, you've already got what this course has to offer.

But if you are struggling with Pinterest or have yet to get started, let me help you.

This course will demystify all the confusing parts of Pinterest, and you will be an expert before you know it!